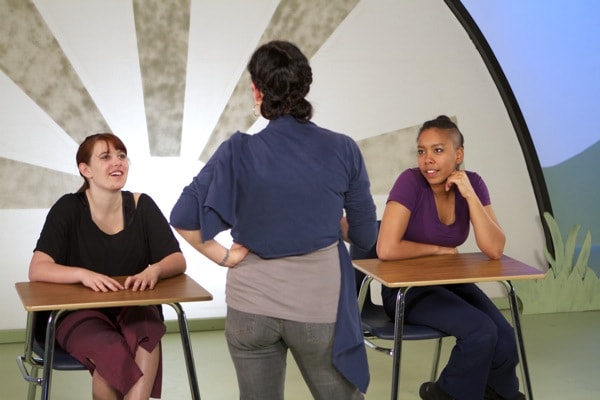 Welcome to your new year; a chance to begin again with creativity, purpose and mindfulness! As our gift of gratitude for the critical work you do, please enjoy this mindfulness sequence designed especially for teachers. In this 5 minute mini-practice, you will tune in to your breathing and move mindfully through a simple seated twist, shoulder opening stretches and a balancing pose. These basic movements work to ground your body and mind in awareness and embodied mindfulness. We all know how imperative it is for educators to make time for stress relief. We've created this mindfulness sequence for teachers, and many more like it, to make it easy for you to "take 5" at your desk; before, during or after school. Please share with colleagues who might appreciate a bit of mindful movement and breathing today.
Want more? Learn more about the importance of teacher wellness (and get great tips on how to stay mindful in your classroom) in
this guest post
from 
Yoga Ed.
's Elizabeth Kaoh. Be sure to share your mindfulness tips for the classroom with us as well!