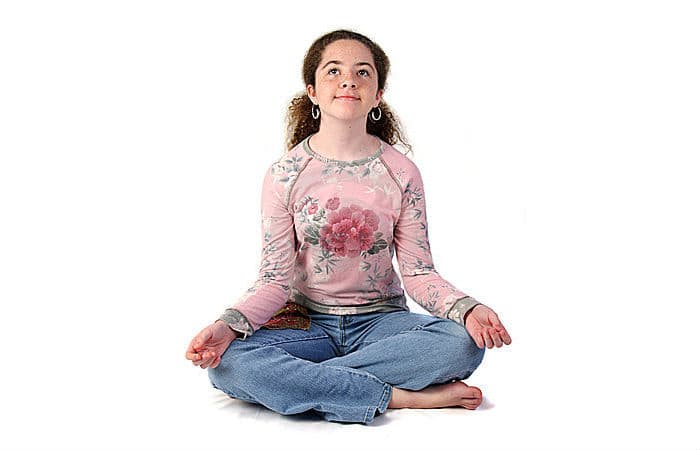 The seated pose is the fulcrum of mindfulness practice. Teaching teens to sit mindfully equips them with a powerful life skill. To sit, still, grounded, aware, safe, peaceful, and present is to call upon entirely different parts of the brain and mind than we generally use in our everyday routines. Yet, once we spend enough time in that seat, the qualities of heart, mind, body and brain we cultivate begin to carry over into our daily activities quite naturally.
1. Give Choices
Suggesting 2 or 3 different seated pose options gives teens a chance to "try on" different poses to find the one that works for them. Developmentally, teens are empowered by making their own selections when appropriate.
2. Limit Instructions
I could spend several hours instructing an easy cross-legged pose without repeating a single instruction! There is much to "do" in such a pose. However, too dense of instruction can create anxiety in teens who need a more spacious approach. Ideally, we want teens to relax within the seated posture. There needs to be enough alignment and structure to support the practice, but not so much that teens become overwhelmed by the physicality of mindfulness. The posture should support the mental practice, not infringe upon it.
3. Emphasize Comfort
It is very difficult to watch the mind when the body is screaming! For teens lacking the flexibility to sit upright for extended periods, I suggest allowing them to take breaks laying down or to use props for support.  A folded blanket or cushion, a wall, or even a partner to sit back to back with, can help teens find their way in to the practice with more ease.
Read more about this topic in our post: What to Say (and Not to Say!) When Instructing Teens in Seated Poses.