Yoga and mindfulness educators are becoming increasingly aware that our work needs to be aligned with and informed by the pursuit of social justice. Ancient yogi's paved the path of content, what and why we teach. How we teach is equally important to consider if we are to deliver the teachings in relevant ways. The educational theories of bell hooks and Paolo Freire have fundamentally impacted how I teach yoga and mindfulness. Rather than choosing just one book from these authors,  I will attempt to draw connections among themes common and exceptional to these two revolutionary masters. Their works are indispensable to teachers seeking to create microcosms of democracy and social justice in our classrooms. I hope you will find inspiration and dig in deeper to the rich insights hooks' and Freire offer.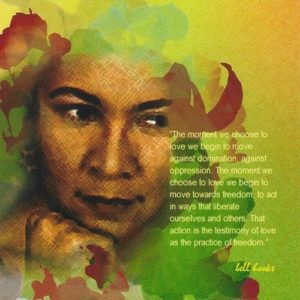 I first read bell hooks about fifteen years ago in the Buddhist magazine, Shambhala Sun. Her weaving together of social justice issues and spirituality stood in contrast to the magazines general focus on practices. My introduction to Paolo Freire came via a unique published dialogue between bell hooks (her writing voice) and herself, Gloria Watkins. Freire's impact on hooks intrigued me and set the table for what has become a long pedagogical feast.
Having initially read bell hooks in a Buddhist context, perhaps I will always think of her as a spiritual teacher first and an academic second. hooks' writings offer insights into the relationship of the personal human struggle and the struggles of society. She is explicit in her holistic views of justice where other social justice writers are sometimes reticent. In reading hook's, I sense her commitment to justice for all. Along the path to social justice, some activists and teachers have rightly taken to fight for the rights of one group or another, to level the playing field.  hooks calls for inclusive justice. I think she is able to do so because she has engaged with others on a human level. She can authentically strive for justice for all inside of her acknowledgment of her connection to all. Far from a spiritual bypass, hooks' teaches a real, working non-duality wherein social justice extends itself beyond human rights and into a realm of human condition able to work beyond survival to alleviate suffering.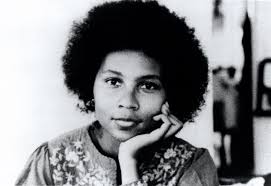 Alongside her ability to capture the essence of justice in her collected works, hook's also provides rich insights into very particular aspects of social and self justice. In the preface to Teaching Community: A Pedagogy of Hope, hooks intrepidly brings forth an often shielded topic; teacher self esteem. She talks about the importance of being able to accept praise for a job well done when a job has in fact been done well. hook's proposition is compelled by her value of authenticity. "For when we hide our light," she says, "we collude in the overall cultural devaluation of our teaching vocation." Even though in the context of this book, bell is speaking specifically to teachers, this sentiment speaks volumes when applied in a general way to all people facing oppression.
In Pedagogy of the Oppressed, Paulo Freire painstakingly reveals the multiple ways that oppression sinks into the individual consciousness. Freire explains how a banking system of education leads students to spend their talents on rote memorization rather than critical thinking.  Like hooks, Freire continuously draws attention to the intention and motivation of oppressive acts, namely fear. Oppressors function with greed for power, yet what drives and motivates that greed? Hidden within the powerful persona built by the oppressor, is a void, a lacking that must be filled, an inadequacy that guides individuals to forego integrity in exchange for domination. Freire and hooks propose that the antedote to this brand of fear is, of course, love.
Freire says that true acts of love generate freedom and that our search for completion happens in community, spawned by our feeling of incompleteness. Freire names "education as the practice of freedom."  He contrasts liberatory education with banking education, illustrating that real education, by it's very nature, leads to freedom, while what passes as education in all too many cases is actually an institutionalized form of oppression.  "The more students work at storing the deposits entrusted to them, the less they develop the critical consciousness which would result from their intervention in the world as transformers of that world."  Education should lead one to a deeper understanding of oneself and how to be an active participant in the shaping of the world. Education is possible through storytelling, dialogical discourse on relative themes and reflective action, or as Freire says, praxis. Hear Freire:
Dialogue cannot exist, however, in the absence of a profound love for

the world and for people…Love is at the same time the foundation of a

dialogue and dialogue itself. Because love is an act of courage, not of fear,

love is commitment to others. No matter where the oppressed are found,

the act of love is commitment to their cause- the cause of liberation.
As I have applied Freire's thinking to my own teaching practice, I've found it to be true that no matter what the desired learning outcome, there is always a way to get there in a manner that is intimately connected to the lives of the learners. The only way for me to understand my students' lives is to love them, listen to them, take deep interest in their motivations.
hooks and Freire's ideas are relative to many concepts that exist in Eastern philosophies such as Buddhism, Tantric Yoga and Taoism, especially their views on duality and freedom. The works of both Freire and hooks' lend themselves well to the acquisition of skills for teaching such disciplines.
I am heartened by the growing movement within the yoga community to work for social justice as a natural extension of our personal practices. hooks and Freire offer deep insights into the actions and thought processes necessary to assure that our work for social justice is meaningful.
Further Reading from hooks and Freire with links