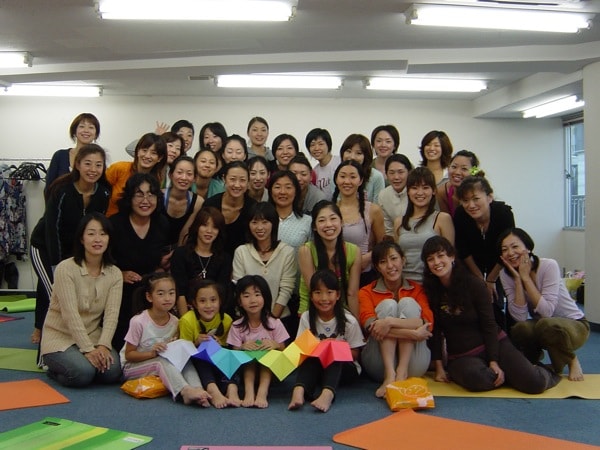 Full List of Programs Pages: Workshops & Trainings | Mindful Life Skills for Classrooms Partner Yoga For Teens | Yoga For Kids & Teens | Special Events
"I've been amazed how well the DVD has been received by my class. They now regularly ask for this one over my other DVDs, and are more eager than ever to do Monday morning yoga! I highly recommend it for anyone who works with or has children between 7-16 years old." ~4th Grade Teacher, Chapel Hill, NC
Informed by over 15 years experience in the field teaching yoga and mindfulness to kids and teenagers, Shanti Generation's programs are thoughtfully created to meet the specialized needs and sensibilities of youth ages 7 & up, with a strong focus on early adolescence.
Our programs enhance the overall health and wellbeing of young people by utilizing simple practical tools that can be used for a lifetime of resilience.
Shanti Generation's DVD programs are effective tools for:
reducing stress associated with test taking and homework
coping with anxiety and depression
self esteem and body image issues
attention deficit disorders
peer pressure and bullying
working with teens and autism
"My 11 year old son really likes it! A great program and I can see how beneficial it can be for kids not just physically but it also teaches them mental discipline and emotional control, how to center it and release it in a positive way. Even though we just started using the DVD I can already notice how it's helping him focus, stay calm and find peace and strength within him before freaking out!" ~Miriam O. Douglass, San Antonio, TX
What makes our DVD programs different from those designed for adults or young children?
Specially Formulated Pacing
Preadolescents and teens require a more rapid practice pace than young children and adults. The yoga poses and sequences move quicker in order to suit their physiological and psychological needs.
Sequencing
Poses and practices are organized into short sequences that may be practiced alone or in a series.
Sequences are short and succinct, designed to give young people lots of "brain breaks."
Physical breaks give students the initiative to find their own way up and down from standing poses to floor poses.
Basic skills of mindfulness are practiced in each sequence. Many sequences begin and end exactly the same to allow integration of core skills.
These programs are designed to provide guidance and foster the ability for students and teachers to craft their own practice.
Alignment and Types of Postures
For your peace of mind and the safety of our students, we chose simple poses that do not require intensive instruction.Poses like headstand, handstand, shoulder stand or deep backbends require the presence of a yoga teacher to ensure safety and are not included in the sequencing. No previous yoga experience necessary.
Secular & Anti-Bias Curriculum
Accessible for any cultural, ethnic or religious background.
Evidence Based
Practices in our program have been distilled and modified based on real time experience of what works with youth. Visit the Resources page for extensive research and reading list…