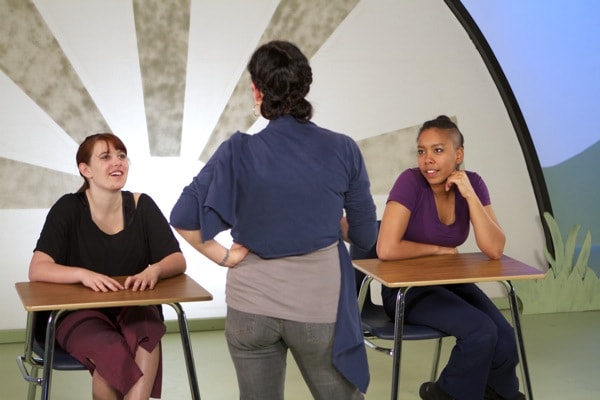 Informed by over 15 years teaching mindfulness in real schools to real students and teachers, our newest program offers teachers a myriad of practical, simple ways of integrating mindfulness into every day.
We have chosen the best and simplest of what works in mindfulness for youth and tailored the practices to meet the needs of the classroom. We are putting the finishing touches on the project now.
This program will be available soon for download from this site.
Sign up for our newsletter to stay informed. We will let you know as soon as it is available and we'll send you a Mindful Educator's Toolkit including video and audio segments you can use now.
Mindful Life Skills for Classrooms features include:
Contemplative Practices to Support:
Self-Regulation, Resilience and Positive Behavior
Academic, Social and Emotional Learning
Attention and Focus
Mental and Physical Health'
Community
FOR STUDENTS:
7 Audio Guided Breathing and Visualization Techniques 25 Video Movement and Relaxation Practices Journaling Prompts Discussion Topics
FOR TEACHERS:
5 Video Practices Integrating Mindful Movement and Breathing. Comprehensive curriculum delivered in an easy to follow manual covering:
Mindful Classroom Management Worksheets
Guidelines for Supporting Mindfulness in the Classroom
Building Your Personal Practice
Integrating Practices into Lesson Plans
Helping Students Make Connections to Daily Life
Visit our Educators section to learn more about mindfulness in the classroom.