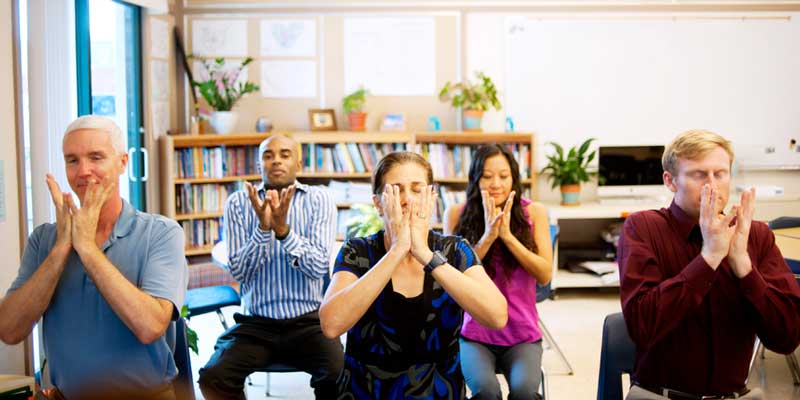 Look back at your high school and middle school years. I'm sure one of your most prominent memories includes a teacher you had. Maybe your thoughts take you back to Mr. Lee in seventh grade, who made you stay after class to scrape the ancient remains of gum under the classroom tables. Or perhaps, Mrs. Smith in sophomore year who lent you a hand of emotional support while your parents were going through their divorce. Whatever your memories may be, they serve as evidence of the powerful impact teachers have on shaping the lives and growth of our future generations.
Apart from our parents and caretakers, we all recognize the amazing influence teachers have on the students they connect with. From teaching us how to behave well with our classmates to the proper use of "their, they're, there," our teachers' endeavors to educate us were not in vain.
Along with the mere presence educators have in students' daily lives, teaching quality is recognized as the most powerful school-based factor in student learning. It outweighs students' social and economic background in accounting for differences in student achievement. 
Unfortunately, we all are aware that teaching isn't as lucrative a career as it should be. But what is shocking is that each year about 13 percent of the American workforce of 3.4 million public school teachers either moves (227,016) or leaves (230,122) the profession. Moreover, estimates show 40 – 50 percent of new teachers leave after five years with the greatest decline taking place in high-poverty, high-minority, urban, and rural public schools. 
There are many things that need to be amended in our schools. Though certain changes may take years to be implemented, we can take some immediate steps to support the skills and professional development of our teachers. These are the individuals who lay the foundation for our futures. We need to equip educators with tools to not only prevent teacher burnout but also enhance the learning experience for both educator and students, tools that help teachers understand the social and emotional needs of their students, tools to support effective and efficient learning. 
If you're a teacher, you know that by either the fourth week of the school semester, or perhaps even the fourth period, both you and your students are losing focus and motivation. Perhaps you're leading an 80-minute class for your 9th grade students. Did you know that even an adult can only effectively focus for up to 25 minutes at a time? Small tips can make a tremendous influence. Taking two to five minutes to do a kinesthetic activity can offer both you and your students the "brain breaks" you need to buy another 20-30 minutes of student focus. 
For example, Yoga Ed.'s Tools for Teachers recommends taking a brain break 30 minutes into a class session with chair yoga breathing exercises and postures. Chair yoga can provide all the benefits of yoga – energizing the body, relieving stress, increasing focus – without any mats or props. Backbending postures like "Seated Camel" invigorate the mind while stretching the hip flexors, chest, spine, and shoulders. Perfect for balancing the hours spent sitting at desks. Or perhaps prior to a test, boost student focus and brainpower by taking them into a modified Downward Dog. Short breaks and simple yoga tools can radically transform a classroom experience. And students certainly recognize and appreciate adults taking the time to make learning as great as it can be. 
Teaching is a continuous process where learning never stops. As John Cotton Dana shared, "who dares to teach must never cease to learn." If you're an educator, take the time to find the tools to help make every school day a success for you. Because at the end of the day, we know: happy, healthy teachers equal happy, healthy students.
Elizabeth Kaoh works with Yoga Ed., an international educational company dedicated to changing education through the practice of yoga. Inspired by the healing psychophysiological benefits of yoga, Elizabeth focused her graduate studies at Columbia University on the application of contemplative practices within clinical psychology.