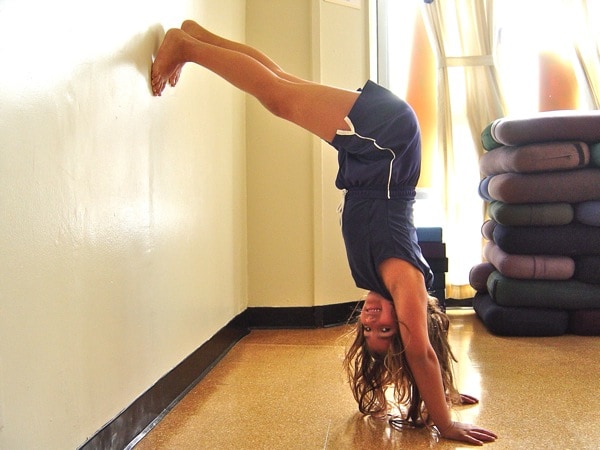 1. Be in Discovery Mode
Enter every class experience with eyes and ears for learning. Watch, observe and deeply listen to each student. Discover their needs and let theirs needs lead the way.
2. Know Your Stuff
Take a course or webinar in childhood and/or adolescent development. The information will enhance your ability to deliver yoga in developmentally appropriate methods.
3. Observe the Masters
Seek out masterful teachers of any subject and observe how they interact with youth. How much do they talk? How much do they listen? What types of questions do they ask.
4. Ask Great Questions
Learn about your students with daily inquiries about their experiences. What do you care about most? What or who helps you find peace? What motivates you to develop strength?
5. Remember Your Youth
As best as you can, recall your own adolescence. Can you remember what it felt like to be in an endlessly changing body, seeking control and power, but needing so much support?
6. Develop Compassion
Teens moodiness is not about you. It's more about hormones and factors mostly outside or teens control. Try not to take bad moods personally, but rather find your sense of compassion. Teens will feel that right away.
7. Create a Safe Zone
Build strong boundaries that help teens feel comfortable and safe to fully enter the yogic practices. Refuse to allow any sense of bullying, ridicule or harassment in your class. There can be lots of freedom of expression, but absolutely no harm to others.
8. Share the Benefits
Let your students know why you do what you do, in the big and small picture. Share your motivation for teaching and also share how each practice can help youth find their own optimum health.
9. Be Cool About It
Teens can feel if we are overly attached to outcomes. They are more comfortable when we come with an offering and allow them to have a say in in the process. They will progress more rapidly if we are not stressed about outcomes.
10. Envision
Always hold a vision of your students developing into thriving, resilient adults. See the work you do as a contribution to their life long quest for health. See them at their best and you will reflect their best to them.