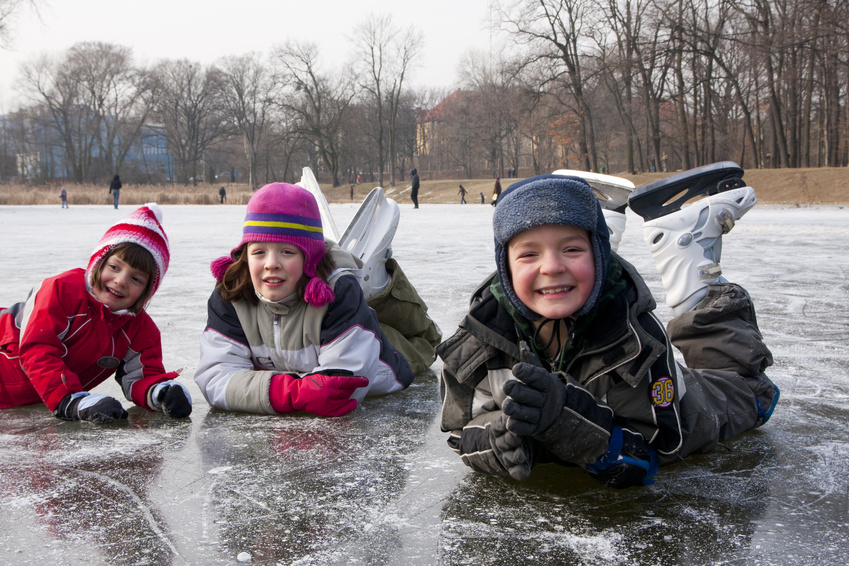 How can we engage students in yoga practice who don't have an innate interest in yoga? Should we even try?
In my opinion, yes, it's worth a try because most kids do not really know what yoga even is until they have had their own experience of it. They may have ideas based on what they see in the media, but more on that later (in other words, don't get me started). So, back to question #1.
Most kids yoga trainings that I have encountered emphasize the value of utilizing students interests as context for yoga exploration. Teaching the basketball team? Use metaphors they can relate to. Working with a group of young artists? Integrate artistic expression into the lessons.
What happens when a student comes with interests we, as teachers, have no direct experience with? For example, let's say a student isn't particularly interested in yoga, but is enamored with hockey. You've never been to a hockey game. You think maybe your city has a hockey team. You know, or at least you think you know, the thing they hit is called a puck. But, that pretty much sums up your hockey knowledge.
There are several ways to approach  this. One is to reach out to people who do know hockey. You can Google hockey. Visit your library for hockey books. You might even go to a game yourself just to get a real taste of hockey.
Another approach is to research your student. What better way to build a relationship of shared power than to ask your student to teach you about the thing they love (be it hockey, skateboarding, singing, etc). Kids delight in sharing their interests. Sometimes, the adults in their lives tire of listening to detail after detail about their passions. As a yoga teacher, you have the opportunity to offer a listening ear. A child that feels heard feels more secure and is more likely to have an open mind toward something new. It's a fair exchange, really. You tell me about something you love and I'll do the same.
Once you've gotten the basic idea of how your student relates with hockey (do they play themselves? go to games?), you can build on that knowledge. Asking good questions will help your student, and yourself, understand the connections between hockey and yoga practice. Here are some examples:
What kinds of physical skills do hockey players need to perform at their optimum? This is a good chance to get to know the physicality involved in a particular interest. Poses can be chosen that mimic hockey positions. A brilliant colleague, Donna Freeman, suggests frog pose as goalie pose. Also, choose poses that directly build the skills needed for hockey. You do not need to know in advance what these poses may be. As long as you know your yoga, you will be able to choose poses on the spot that increase agility, balance, etc.
What mental skills are needed to excel in hockey? Here is your chance to offer mindful practices including breath awareness, awareness of thoughts and basic meditation all in a context your hockey loving student can comprehend.
Going deeper, inquire on the reasons why your student loves hockey. How does it feel to play with a team? Why does scoring feel so good? And, what about losing? What do you do when a game doesn't go so well? Here we find endless opportunities to cultivate social and emotional intelligence through yoga practice grounded in the interests of the child.
Finally, guide your student to discover his true motivation for engaging in the sport and point that exact motivation toward yoga practice. This is where the magic happens.
If Billy plays soccer to feel connected to his inner strength, ask him to look for, and utilize, his inner strength in yoga practice. Connecting motivation to a path that already exists in the heart and mind of a child is infinitely more effective than simply saying, out of context, "connect to your inner strength."
The relatedness you build by entering a process of inquiry with your students becomes the foundation of the yoga practice. It's not what we bring in to class (creative lesson plans, clever ideas), but what we discover there in the lives of our students that creates an actual bedrock of resource that kids can tap into for a lifetime.