Michael Benner, Owner, Personal Development Strategies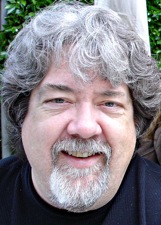 MICHAEL BENNER is best known for his popular talk-radio programs in Los Angeles. Since 1977, he has hosted shows on KABC-AM, KLOS-FM, KLSX-FM, KCBS-FM, KRLA-AM. and KPFK-FM.
In 1987, Michael left broadcasting as a full-time profession to begin his own business, Personal Development Strategies. As presented by Michael, these skills include stress management, emotional intelligence, critical thinking, and the development of mindful self-awareness. Besides teaching private clients and seminars, he also provides on-line classes in transpersonal psychology, known as "The Ageless Wisdom."
A graduate of Michigan State University with a B.A. degree in Journalism and Television & Radio Management, Michael also has been awarded lifetime certification as an Instructor of Communication Arts by the California Community Colleges Board of Governors, and is certified in Educational Hypno- therapy and Accelerated Learning.
Michael has received formal accolades & awards from the United Nations Association, the California State Senate, the Los Angeles County Board of Supervisors, the American Red Cross, the Live and Learn Foundation, the National Leukemia Broadcast Council, the Glendale Family YMCA, and the Glendale Jaycees. His biography can be found in Marquis Who's Who in the West, 27th edition.
Britta Bushnell, MA, Owner, Certified Birthing From Within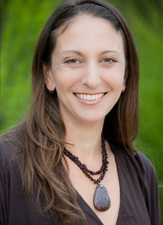 Britta Bushnell, MA, earned her master's degree of Mythological Studies at Pacifica Graduate Institute in Santa Barbara, California.  She is writing her dissertation (currently) entitled, "Power and Surrender: Shifting the Paradigm of Childbirth Preparation in America" for her PhD in Mythological Studies with an emphasis in Depth Psychology.
She is a Yoga Works trained instructor who has been practicing and studying with teachers in India and the U.S. for over twenty years.  "Yoga is a personal as well as professional passion for me. Yoga is not simply exercise but a profoundly deep inner process of self-reflection and personal-inquiry.  The physical postures of Hatha yoga offer a lens through which to see more clearly into the truth of who we are." Yoga continues to be a big part of her personal practice path, as it has been since her first introduction in Mysore, India with K. Pattahbi Jois in 1993.
She is also a childbirth mentor, a couples work facilitator, and a ceremony facilitator.
Satya Colombo, Owner, iEnvision Media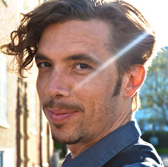 Satya Colombo is a writer, artist, healer and consultant for creative rebels and inspired entrepreneurs. Sought after for his unconventional Fierce Wisdom approach, he works with leading visionaries and conscious companies to help awaken their brands and develop life-changing online ventures. Author of Flow, creator of the Soul-Fire Code and the Fire of Love Experience. Loves playing the ukulele, meditating, diving in the ocean, exploring new worlds and bringing magic to life. Since 2012 he's been traveling the world, working from abroad and searching for his own paradise, and can be found online at his site, Fierce Wisdom with Satya Colombo.
Lisa Ferguson,  CPA, Owner:  Premier Business Management Group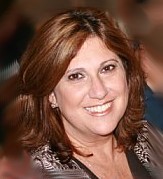 Premier Business Management Group was founded in 2003.  Lisa Ferguson, CPA and owner, has been in the business management field for 35 years.    She has worked exclusively in the business management field since December of 1978.  She purchased the practice from Neal Levin and Company at the end of 2002.   Since 2003, Premier has grown from a practice with 20 employees to 31 employees as of 2013.   She has been a licensed, practicing CPA since 2000 and has appeared in Who's Who and Who's Who for women in business along with other accolades.  Lisa has a Bachelor's of Science in Business Administration, emphasis in accounting.  She graduated with a 3.95 GPA.  She is married and has two grown children.  Premier Business Management Group is a full service business management firm, specializing in all areas in the entertainment world.  Clientele includes Actors, Film Producers, Directors, Screenwriters, Musical Artists, Models and Photographers, Recording producers, Agents, Managers, Post-production and prop houses.
Leah Kalish, MA, Founder-Owner, Move with Me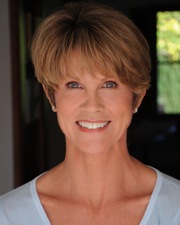 Leah is a recognized expert in movement, yoga, and social-emotional education who produces movement and mindfulness resources for early childhood through her company, Move with Me Action Adventures.    In addition to creating successful kids' yoga products for Gaiam, School Specialty, and Barefoot Books, Leah spent 9 years as Program Director of Yoga Ed. where she developed and/or co-authored Pre-K – High School Yoga curricula and trainings for both yoga and classroom teachers.  Leah holds a B.S. in Dance Education from New York University, and a Masters in Developmental Education from Pacific Oaks College.   She is a Yoga Alliance registered CYT & ERYT 500 hour who completed the Landmark Forum Curriculum for Living in 2003 and became a certified Family Constellation Facilitator in 2009.
Greg Wendt, Senior Wealth Advisor – Head of West Coast Office at StakeHolders Capital, Inc.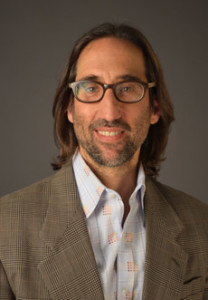 As a veteran financial advisor, economist and Certified Financial Planner, Greg is considered a thought leader in his field of sustainable and responsible investing, also known as impact investing. Greg is head of the west coast office and Senior Wealth Advisor with StakeHolders Capital, a boutique registered investment advisory firm specializing in Impact Investing and Sustainable Wealth Management. 

Since 1991 Greg has advised clients who want to align their wealth through investments that reflect their priorities and concerns for a better world. Greg built his expertise in major Wall Street firms Smith Barney, UBS, and Prudential Securities and EP Wealth Advisors. Greg is Founder of two non-profit efforts Green Business Networking and Green Economy Think Tank. 

Greg is a contributor to the book "Creating Good Work: The World's Leading Social Entrepreneurs Show How to Build a Healthy Economy." His speaking and media appearances include "Business Rockstars" on KFWB News 980 Radio, "Living with Ed" on Home and Garden Television, Air America Radio, Business Ethics magazine, Daily Variety, LA Times, Financial Planning Magazine and Yogi Times Magazine.

Greg is a member of the California Financial Opportunities Roundtable, a select group of experts convened by the Federal Reserve Bank of San Francisco and the USDA Economic Development to increase Impact Investing in California. As an advisor, he helps startups with strategic planning, market development and partnerships. Greg is Capital Action Team Co-Chair for the California Economic Summit.

Greg is a native of So Cal, and has lived in Santa Monica since 1983.  He combines his experience with a passion for philosophy, meditation and yoga to bring the perspective of Consciousness to the world of sustainability, economics and wealth management.